ABOUT US
Since October 2005, Dr. Faten Fares office has been providing quality eye care to the Ottawa area. We pride ourselves in providing the best possible products and customer service along with informative, full eye examinations. We stay true to our slogan 'Complete eye care - Quality eye wear'. We are always accepting new patients. Feel free to browse our website and get to know us better!
Dr. Faten Fares B.Sc., O.D.
Dr. Fares received her Bachelors Degree in Sciences from the University of Ottawa in 1995. She then joined the school of Optometry at the University of Montreal to graduate with academic excellence in 1999. She has since practiced Optometry as an associate in several clinics in Quebec and Ontario. Dr Fares has been in her private clinic since 2005, where she takes pride in her profession. She makes sure her exams are thorough and her results are carefully communicated to the patients. Dr. Fares is fluent in many languages including French, English, Arabic, and Spanish.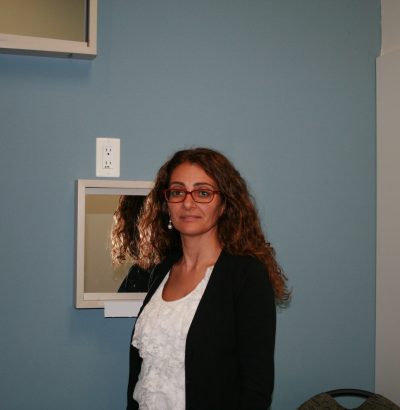 Dr. Gabriel Haddad O.D.
Dr. Gabriel Haddad graduated from the University of Waterloo class of 2017 with a Doctor of Optometry (O.D.) degree, having completed a Bachelor's degree in Biomedical Science in 2013 from the University of Ottawa. He started his young career as an optometrist practicing at Faten Eye Center in Ottawa and with Farhat group in Montreal, both at which he is still currently working. During his clinical rotations in Waterloo, Dr. Haddad received training at different specialty clinics such as: regular and specialty contact lenses, pediatric optometry, low vision, primary care and ocular disease. He also completed a fellowship at the Veterans Affairs Medical Centre in Tallahassee, Florida. In 2015, he participated in a two-weeks humanitarian mission in Romania providing free eye care and glasses to the people in need and is projecting to go on other missions in the future to help out the population in difficulty. Dr. Haddad provides his services in English, French and Arabic and has special interests in ocular disease and specialty contact lenses.
Andre Fares
Andre is our licenced and registered Optician. He has been working in the Optical industry since 2004, and graduated from Nait College Manitoba in 2010. With his extensive knowledge and experience in the optical industry, he's here to help you through the full selection process. From fitting you with the best possible product, to choosing that perfect frame, and of course, the perfect lenses.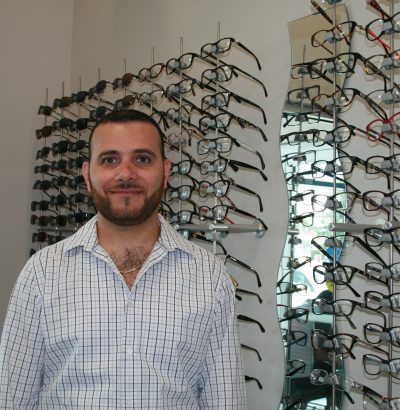 Jamie Lavergne
Jamie has been our office technical assistant since 2014. Jamie is assisting Dr. Fares with eye exams as well as general office administration.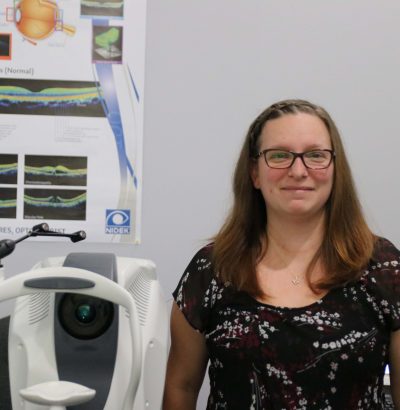 Carly Green
Carly is our office receptionist with a big smile. Carly enjoys booking your appointments and making you feel welcome when you arrive at Dr. Fares office. Do not hesitate calling Carly for your next appointment.